PKNU students yelling "we support for the Busan expo 2030!"
- approx.10,000 people incd. students, international students, and local resident joined campus spring festival held on May,16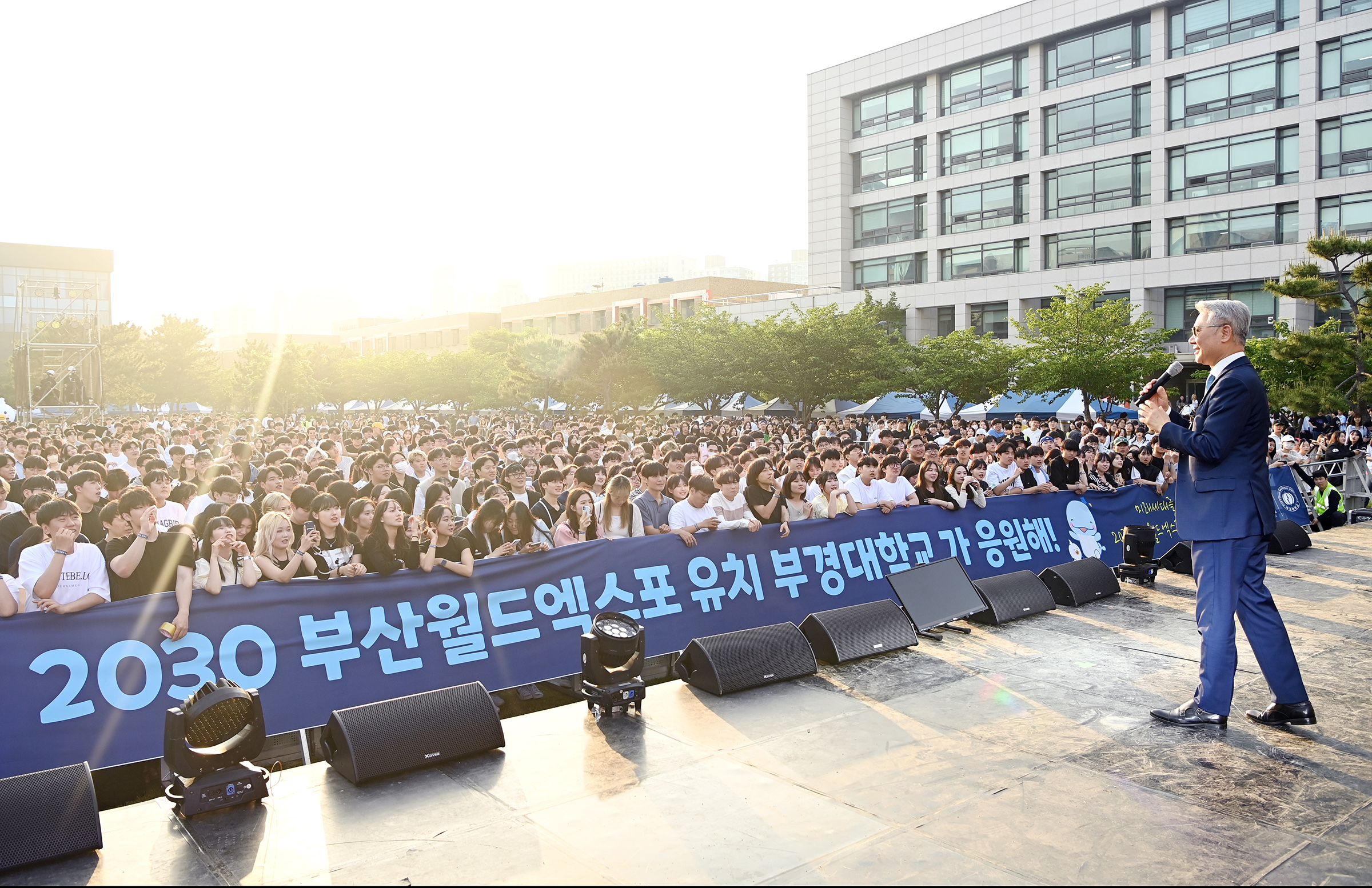 △ President Jang Young-Soo and students cheering for the expo during the opening ceremony of campus festival. ⓒPhoto Lee Sung-Jae (PR team)
At the spring festival held by Pukyong National University (President Jang Young-Soo) on the lawn plaza on May 16, a cheering event was held to wish for the Busan world expo (EXPO) in 2030.
This festival, which was organized by the Pukyong National University student council (chairman Lee Dong-Gyu, 4th-year student in materials system engineering) for three days from the 16th, was prepared with programs such as singer performances, song festivals, club performances, and golden bells, including a cheering match to wish for the expo.
At the opening ceremony on the afternoon of the 16th, the first day of the festival, Pukyong students cheered for the hosting of the world expo 2030 in Busan by unfurling a large 25 meter-size banner with the phrase 'Pukyong National University cheering for the Busan world expo 2030'.
On this day, about 10,000 people, including students and international students from Pukyong National University, as well as local youth and residents, participated in the festival and enjoyed various events such as performance programs and various events held at booths by colleges and departments.
Pukyong National University, as a campus located at the center of the local cultural infrastructure, prepared this festival as a place to share with local resident, and placed safety guards consisting of staff and students to reinforce safety guidance and support the festival.
Kim Tae-Gyu, dean of students at Pukyong National University, said, "I expect that the university festival will serve as an opportunity not only for university members to unite, but also for the university to contribute to regional development by providing local residents with opportunities to enjoy culture as a major regional cultural tourism infrastructure." <Pukyong Today>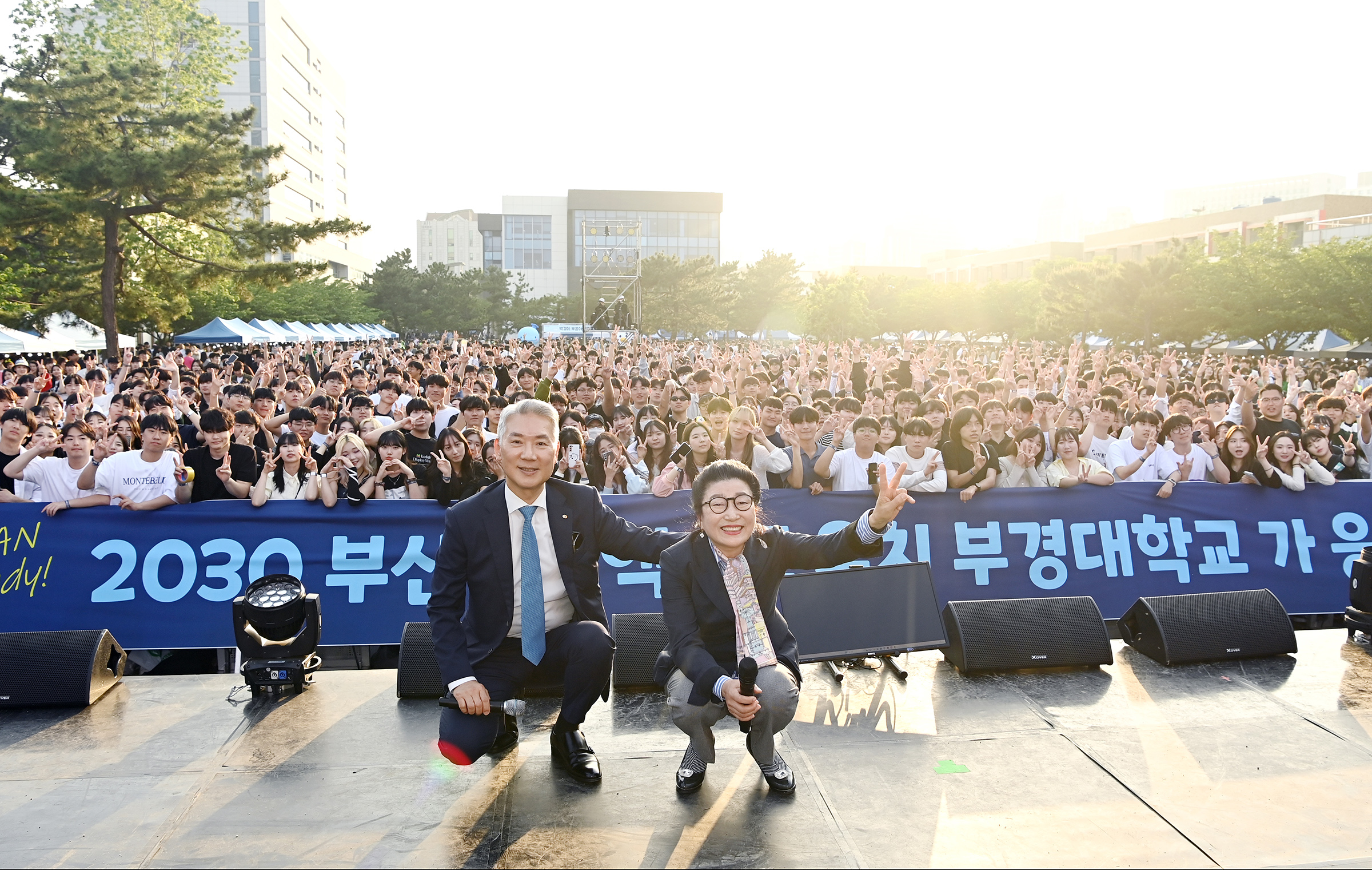 △ President Jang Young-Soo (left) and Seo Young-Ok, chairperson of the alumni association, are cheering for the expo with students in Pukyong National University.
△ Hyolyn performing on the stage.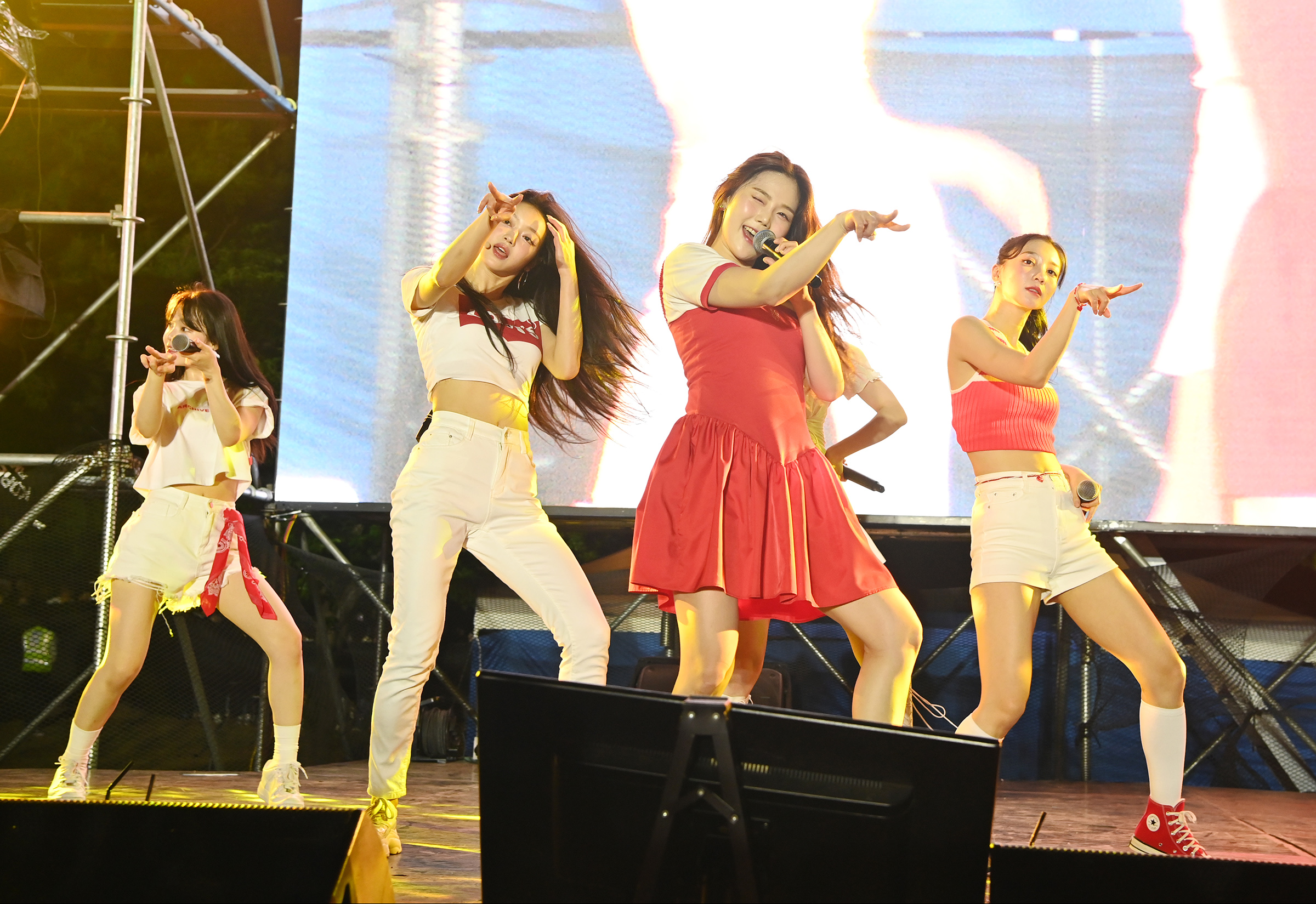 △ Oh my girl performing on the stage.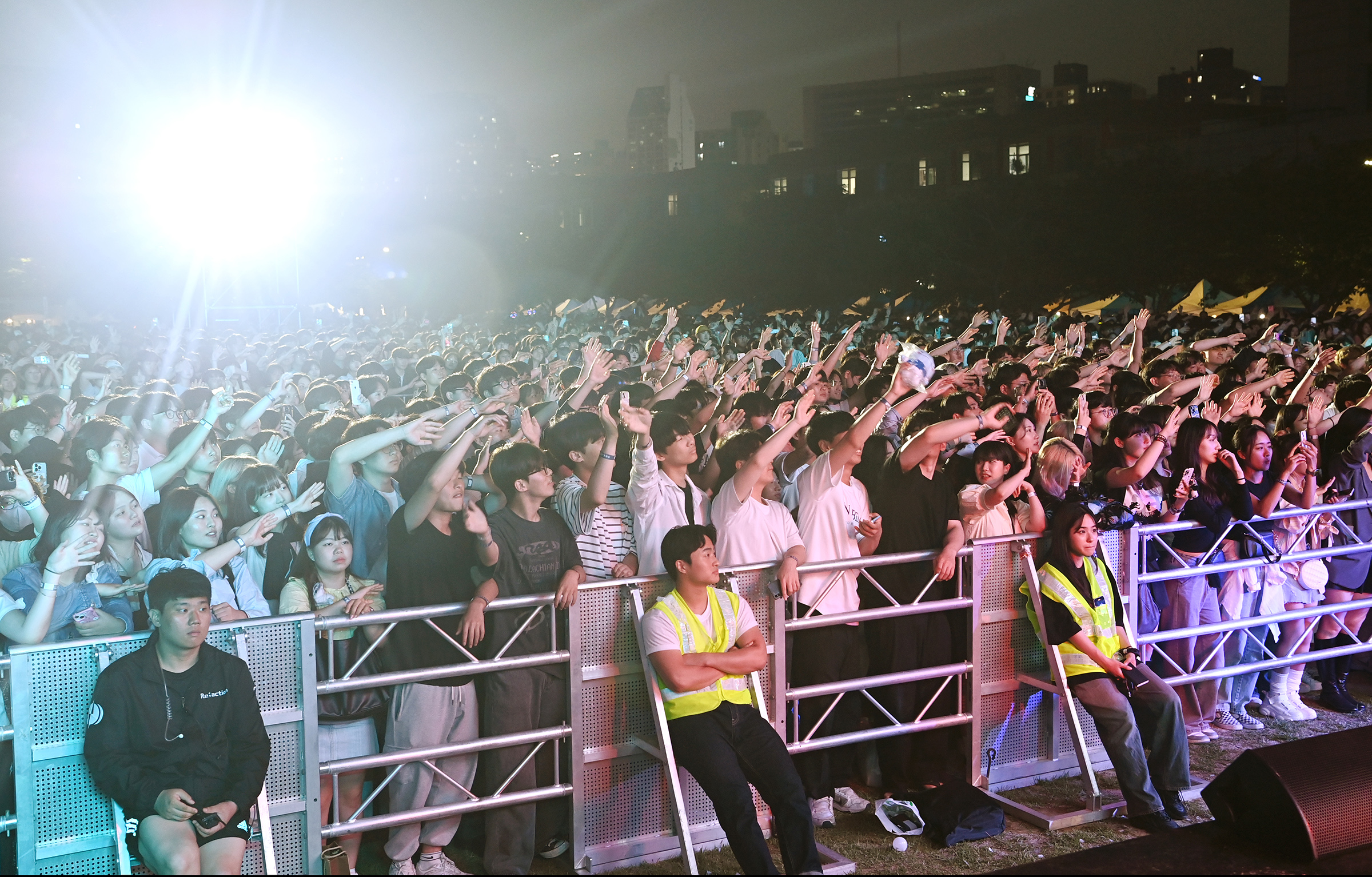 △ The crowds enjoying the performance.
△ The college dance club onstage.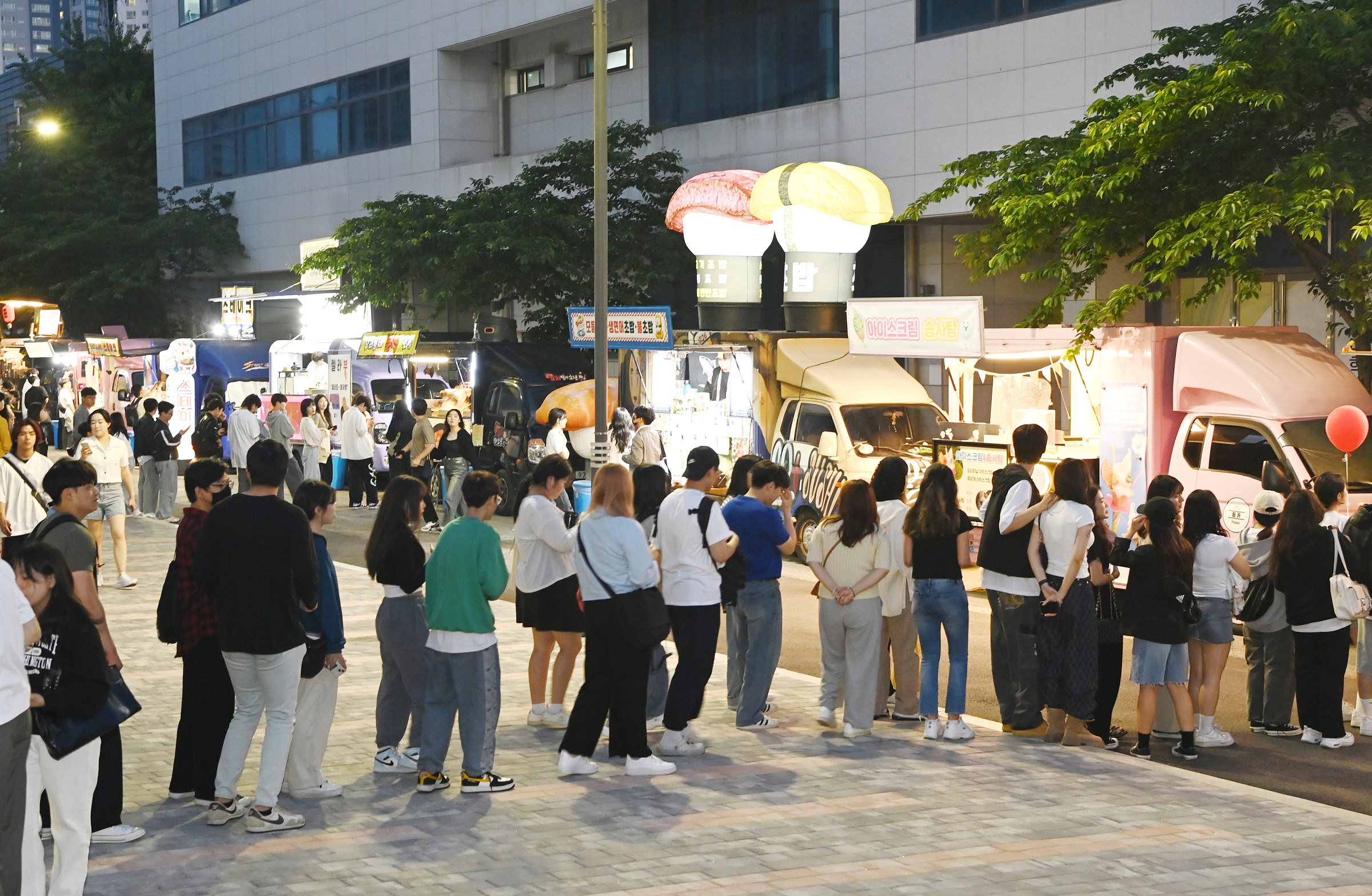 △ Food trucks lined up on campus in celebration of the festival.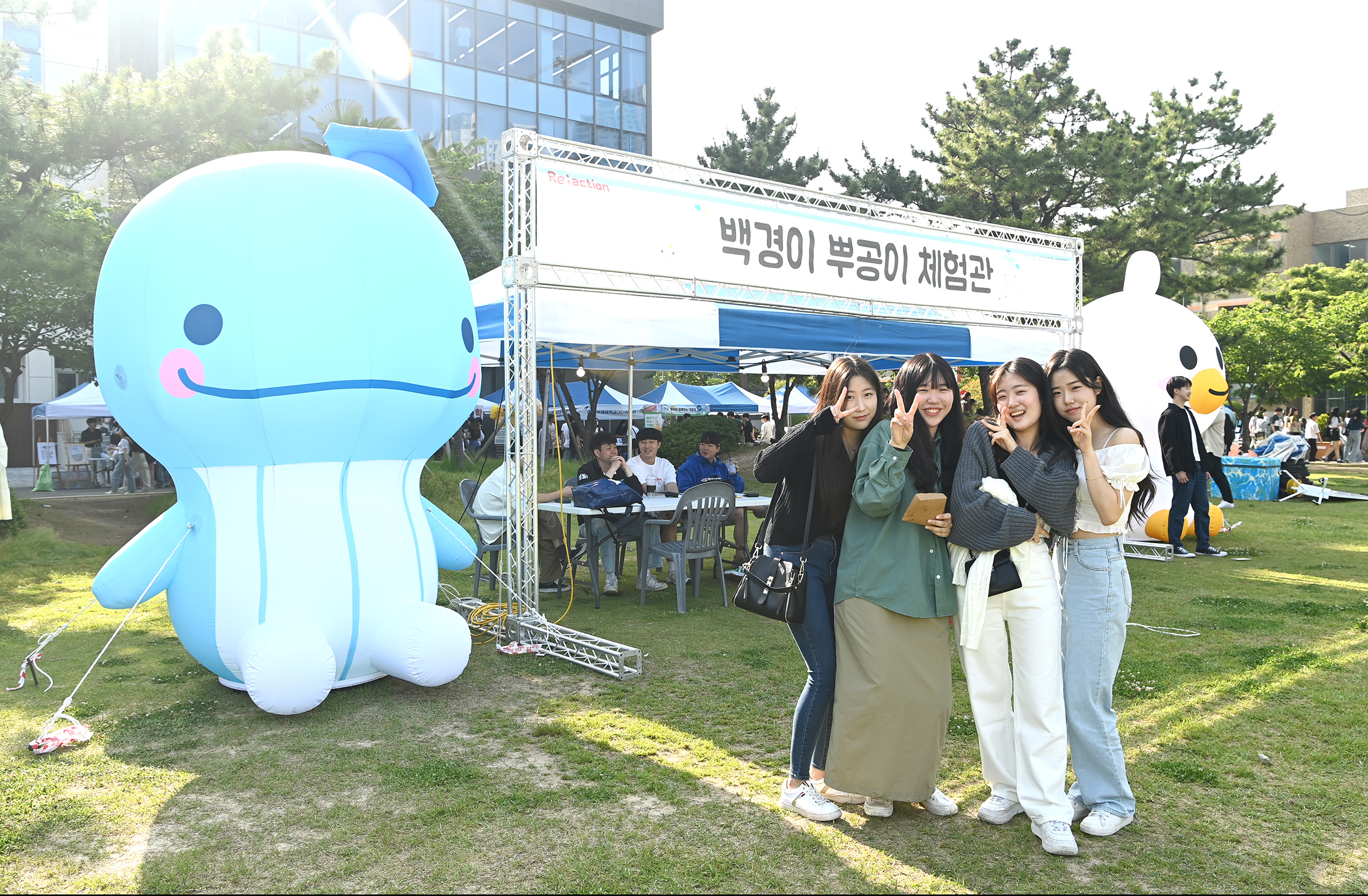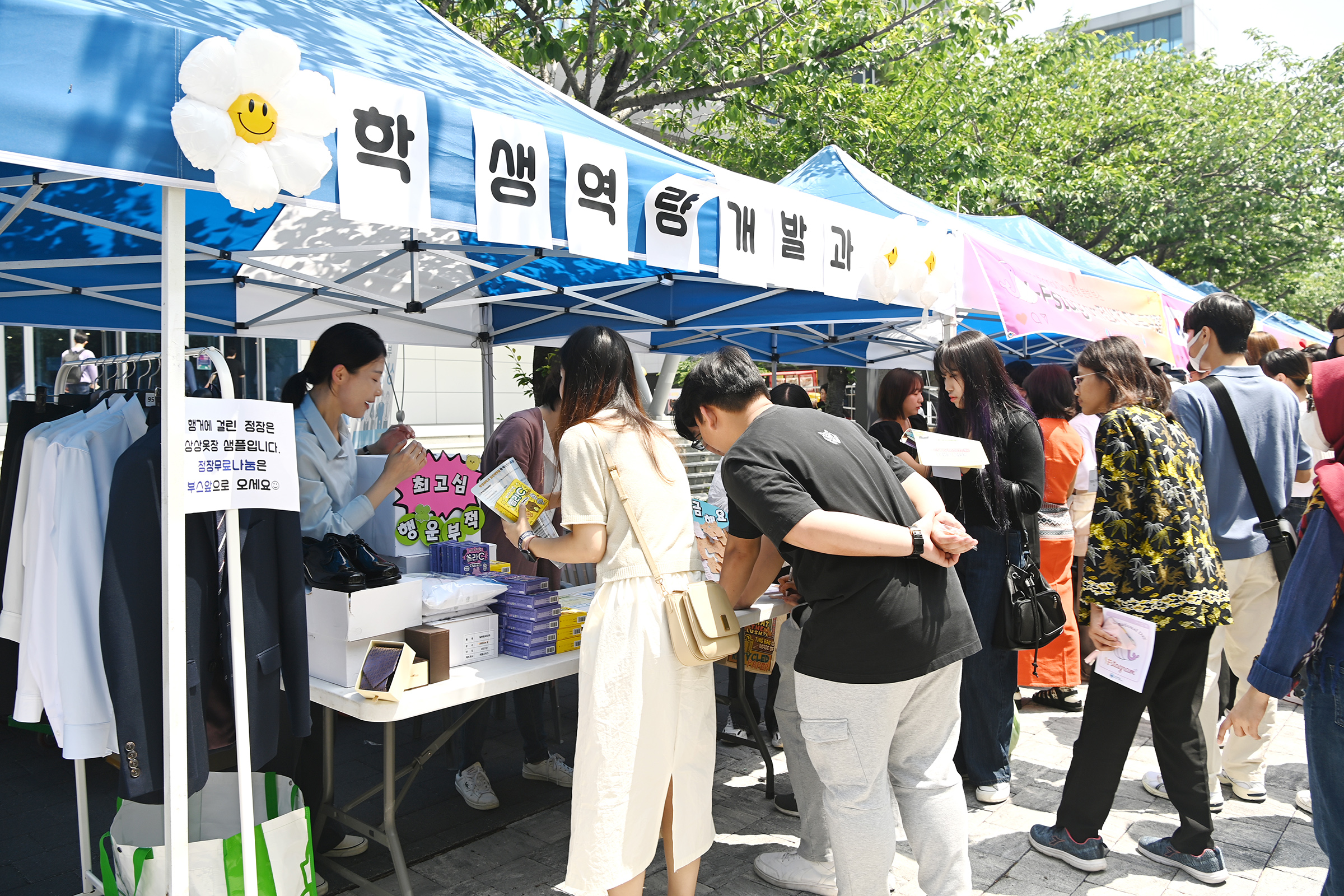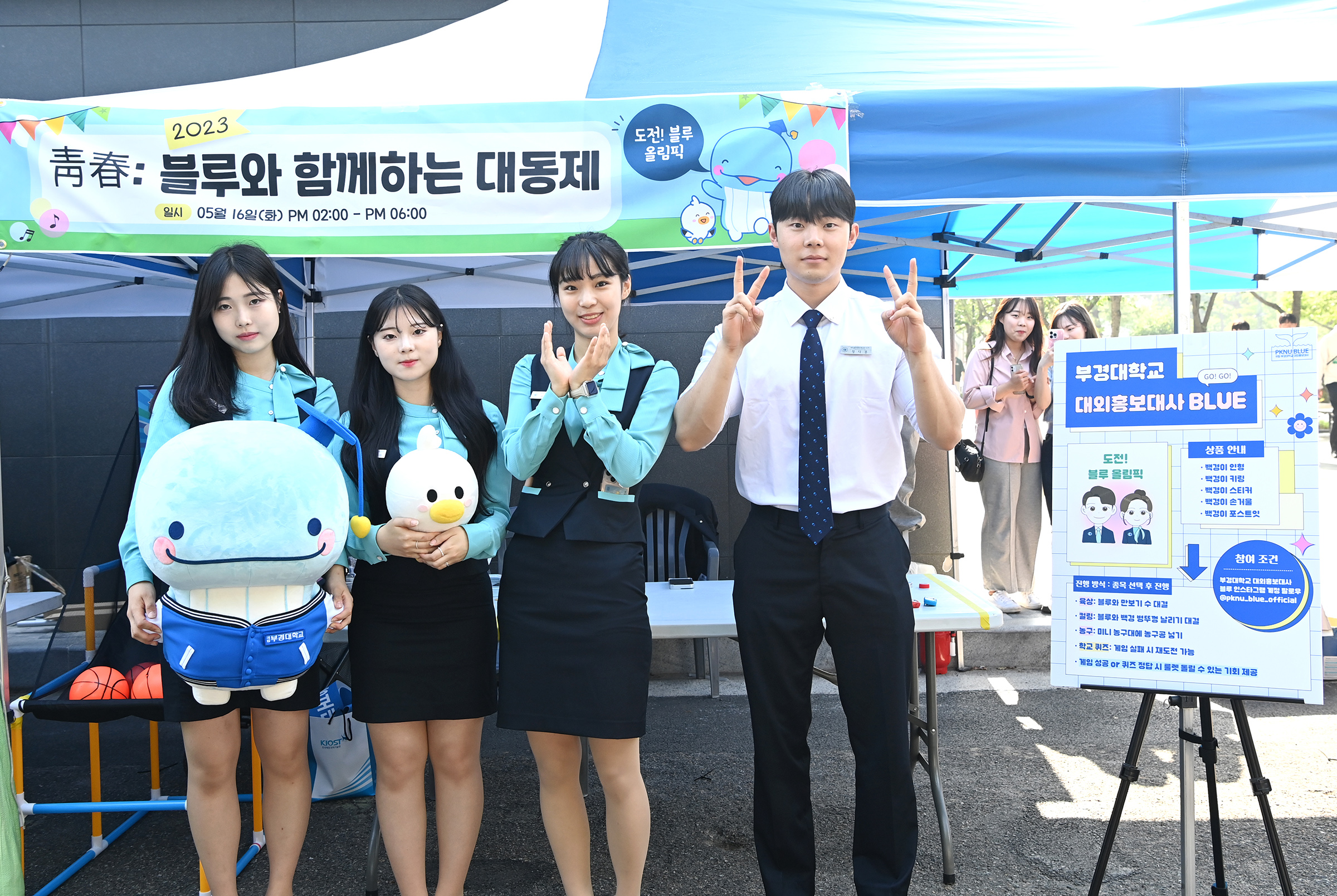 △ Booths set up at the festival.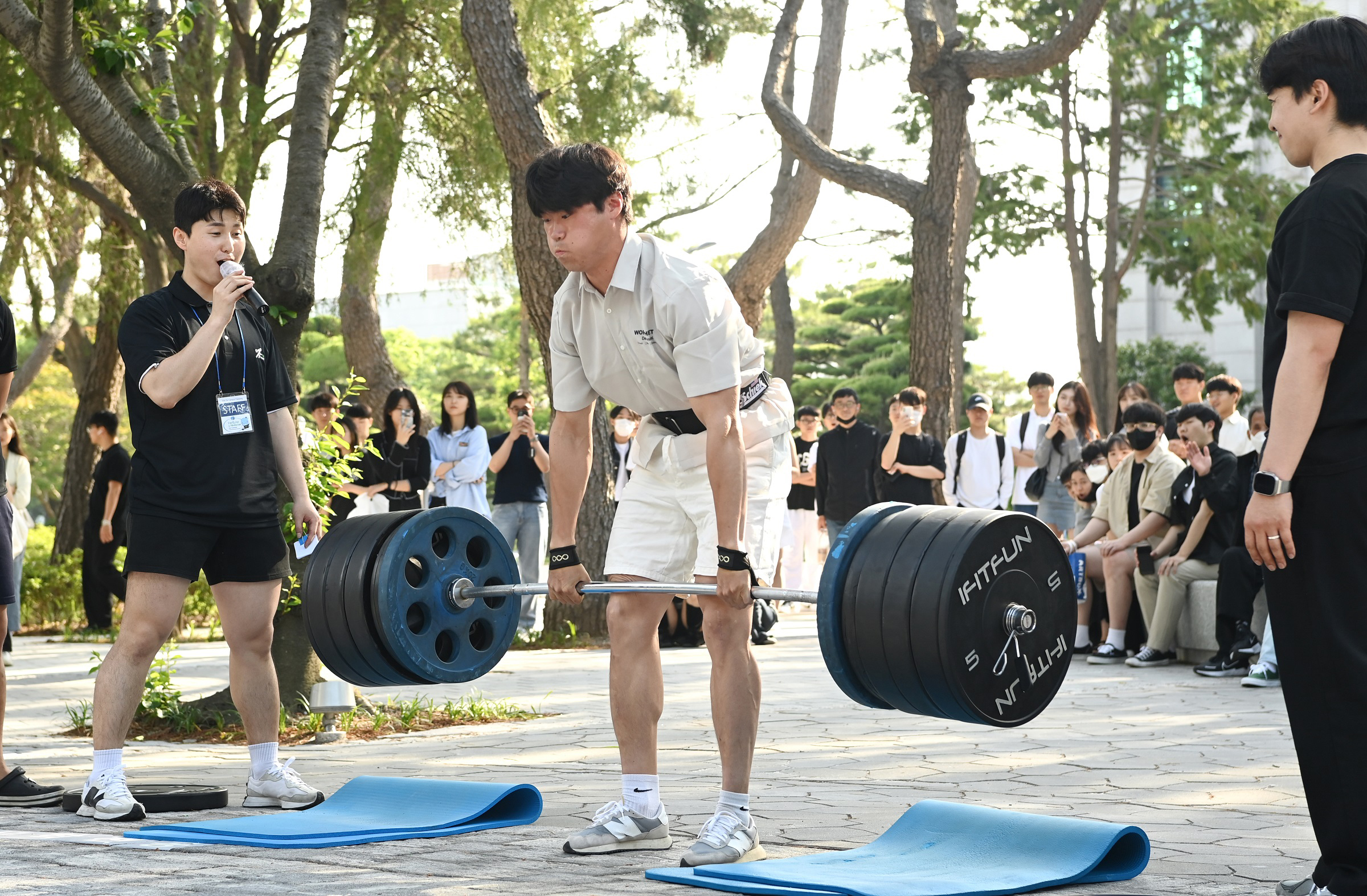 △ The 'Deadlift' event ongoing.